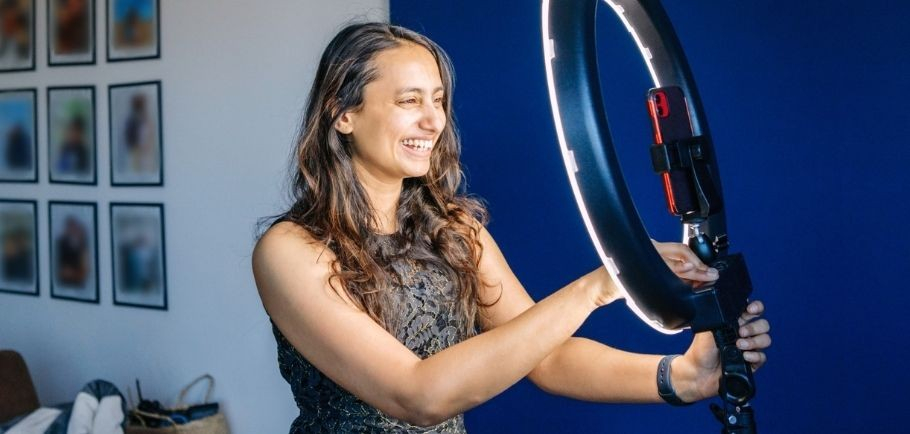 Learn more about the YouTube Shorts tool and see how you can use it to boost your business results
Shorter length videos are on the rise. And, realizing this, YouTube launched its own tool to value this content format. Meet YouTube Shorts.
Well, if you use Instagram , you must have noticed that the platform's Reels have gained a lot of space lately, right? In addition to Instagram, TikTok and Kwai are other short video apps that are gaining more and more followers around the world.
Not to be outdone, YouTube launched YouTube Shorts, which allows videos from 15 to 60 seconds shot vertically and which can be edited directly from the platform's mobile app.
The feature comes to attest that, yes, short videos are a strong content trend for the moment and that it intends to renew the production of content on YouTube. Understand more!
The use of short videos in brand strategies
Short videos began to be used to meet the most different demands, by large digital influencers, giant companies and even micro and small content producers.
Whether for companies that seek to increase their sales , people and/or brands that want to gain more likes, increase the reach of the page or simply share interesting content, it is known that the use of content in short video format has proven to be highly efficient and engaging for those who work with digital content.
And a lot of this happens because people are spending more and more time connected through their cell phones and, also, these devices are increasingly efficient and with light and intuitive resources for video production.
If before, producing a video required professional equipment and knowledge in handling different cameras and lenses, today, with the smartphone itself and appropriate applications, it is already possible to create your own audiovisual content.
And people realized that. No wonder, the consumption of online videos in grew 165% in 5 years, which further reinforces the importance of this format in the country.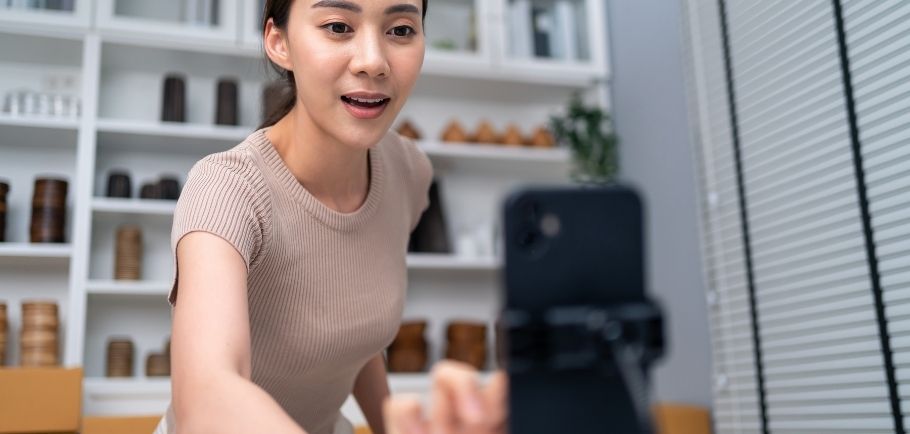 How does YouTube Shorts work?
YouTube Shorts was launched in June 2021 to build on the success of shorter videos. According to Todd Sherman, product manager for Shorts, the company's intention with the novelty is to "fill small moments in life" with shorter audiovisual content.
Allowing vertical videos that are between 15 and 60 seconds, it is displayed on the YouTube platform and on the social network's homepage, which brings a line of suggested videos for viewing.
In addition, it also has a tab dedicated exclusively to short content, with infinite scrolling navigation, similar to other video social networks.
Top Features of YouTube Shorts
For video editing, the proposal is very similar to TikTok and Reels. However, YouTube has already reported that over time it plans to introduce new features as it continues to build this experience alongside creators and artists.
Still, there are already some features present in YouTube Shorts that are interesting for content creators. Among them, we highlight:
Add filters to correct the color of the Shorts;
Increase or decrease the audio speed;
Add text at specific points in the video;
Automatically add subtitles;
Record videos of up to 60 seconds with the camera or use videos from the smartphone gallery;
Use audio and video excerpts on the platform to create the Shorts, offering a multitude of options and materials available to create the content.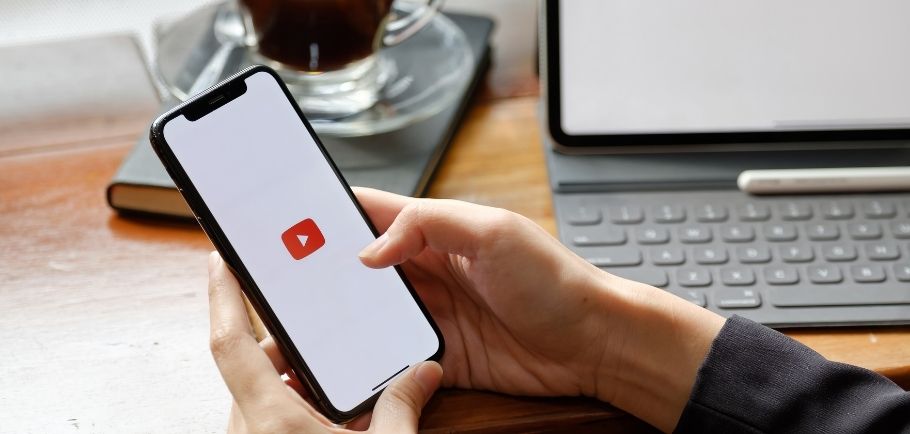 The importance of YouTube for marketing strategies
In case you didn't know, YouTube is the biggest source of entertainment today and is also the second most visited website in the world, second only to Google. That's why being present on this very important platform for internet users can be so important for your business.
Furthermore, with the launch of YouTube Shorts, starting to create content for this platform becomes even more viable and easily accessible. After all, just use your smartphone and the program itself to create these materials.
So, if you haven't started investing in the use of videos in your marketing strategy , it might be time to rethink your planning.
Also, when including videos in your strategy, look for current consumer trends. In other words, check out which formats are most engaging at the moment, as well as which platforms you can distribute this content on so that it has a good reach. In addition to, of course, seeking to follow and follow great video producers who are successful on Reels, TikTok and Kwai.
Furthermore, to ensure that your company does not fall behind in planning and executing your marketing strategies, do not hesitate to seek professional support for your business.