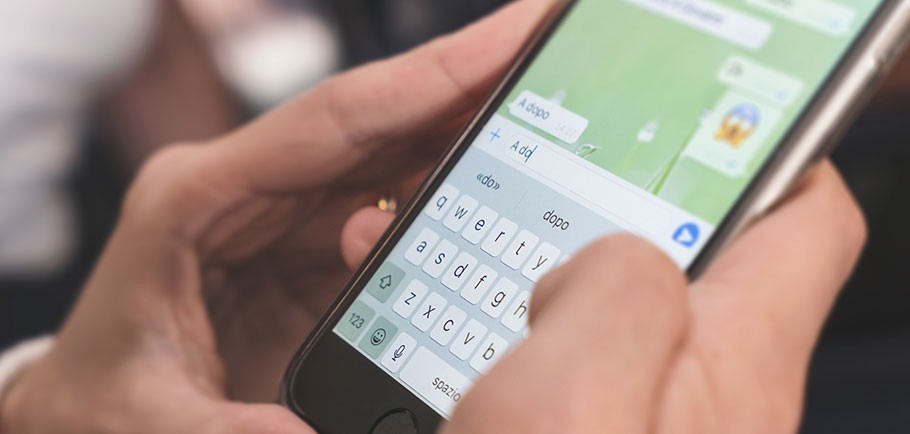 Here are some tips to help you use this winning strategy and get the most out of it. Check out!
1. WhatsApp has a special tool to create business contacts. Use it!
Using a personal account to make contacts is inefficient, and does not allow you to fully explore the possibilities of this application. Even when you put your company name and company logo as your profile picture.
WhatsApp Business is a business-oriented version of WhatsApp, and it works especially well when applied by individual or smaller businesses. It has several features to leverage and organize sales. You can even use a landline as a number and use the application only on the computer!
You see, using WhatsApp Business requires you to fill in your profile completely, as it works as a direct contact between the customer and your company.
The advantage of the application is the possibility to automate messages for when someone talks to you outside of your opening hours and even create menus for self-service. But the best part is definitely the metrics that the app offers about your calls and customers and the function to add tags to conversations (order completed; pending payment; deadline for return) that makes life a lot easier for those who will serve the app!
2. In cases of active prospecting, ask for authorization to send messages to your customers
If you've ever received unwanted calls from a telemarketer trying to make a sale, you know how uncomfortable it is. Sending an unsolicited or authorized WhatsApp message to a potential customer is definitely a ball out. People consider your WhatsApp an extension of their personal space and violating that is a serious misconduct.
Added to this is the fact that the General Data Protection Law (LGPD) stipulates that it is mandatory to request permission to use any data from customers, and you have an excellent reason to do so. Unsolicited messages can lead to complaint channels and even legal disputes. Repeat offenses can incur hefty fines, so don't do this.
3. Groups are cool to use with friends. To talk to several clients at once, use broadcast lists.
Nobody likes to be put in the same basket with several other people. Even more so when it comes to a commercial proposal or sale. Individualized treatment should always be prioritized. By using a group to talk to several customers at once, you are throwing away one of WhatsApp's greatest strengths as a sales channel, which is personalization.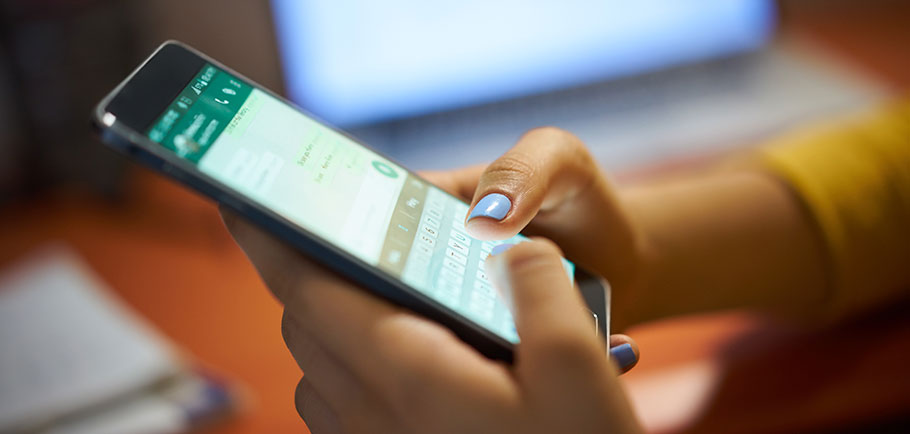 And to imagine the result of a group with several customers, just imagine that one of them responds. What will you do? Inflate a conversation with multiple messages that no other customer cares about? Dump that customer's order information onto the rest of the group? So it is. Definitely a bad idea.
With a broadcast list you can start a conversation with several people at once, maintaining personalization and individual attention. Only advantages!
4. Don't just offer your products, offer content
Sending advertising via WhatsApp is not prohibited, but doing just that is limiting your campaign with a poor strategy.
Sending content, personalized if possible, is a much smoother way to capture the interest of your contact list. Send tips related to the use of your product, news about new developments or about successful cases and you will be creating credibility instead of bothering your customers with incessant publicity.
5. Build your audience with Facebook and Instagram
If you already create content for these two media, making your WhatsApp number available on your pages and posts is an excellent way to attract new contacts. You can also create a special link for people to instantly start a conversation with your business.
As WhatsApp is owned by Facebook , if you want to advertise on the social network or Instagram, you can direct your campaigns to your WhatsApp Business natively and uncomplicated. The best part here is that with the targeting options, you'll be able to target exactly the people who fit your buyer persona and throw those impacted right into your inbox.